Renoites Podcast with NNCLC President Mike Pilcher on Organized Labor and Reno LaborFest
Wendy Colborne
04 Sep, 2022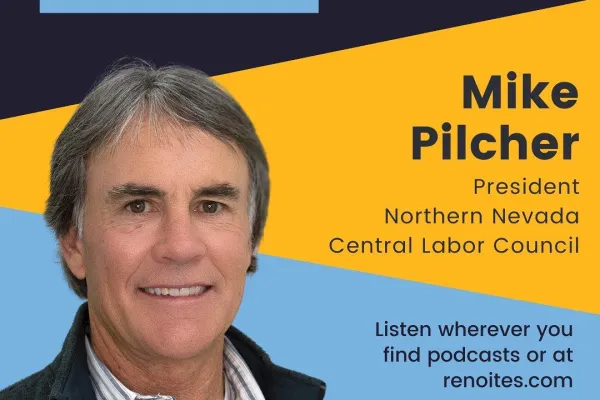 Mike Pilcher, President of the Northern Nevada Central Labor Council, kicked off Season 4 of Renoites last week!
In this episode, Mike and Conor discuss the goals and purpose of organized labor, what the central labor council does, the challenge of educating both workers and employers, the changing trends in unionization efforts over the years, the impact of the covid pandemic on worker power, more info about Reno LaborFest 2022, and more!
For more information about Reno LaborFest, visit https://www.renolaborfest.com
Thank you for listening! Renoites is an entirely self-funded and listener-funded project. Please considering helping to support the show financially for as little as a dollar an episode on Patreon! There are also levels with perks like Renoites merch, shout-outs on the show, and more. Visit http://www.patreon.com/renoites to learn more!
Listen to the episode here or on Renoites wherever you get your podcasts!