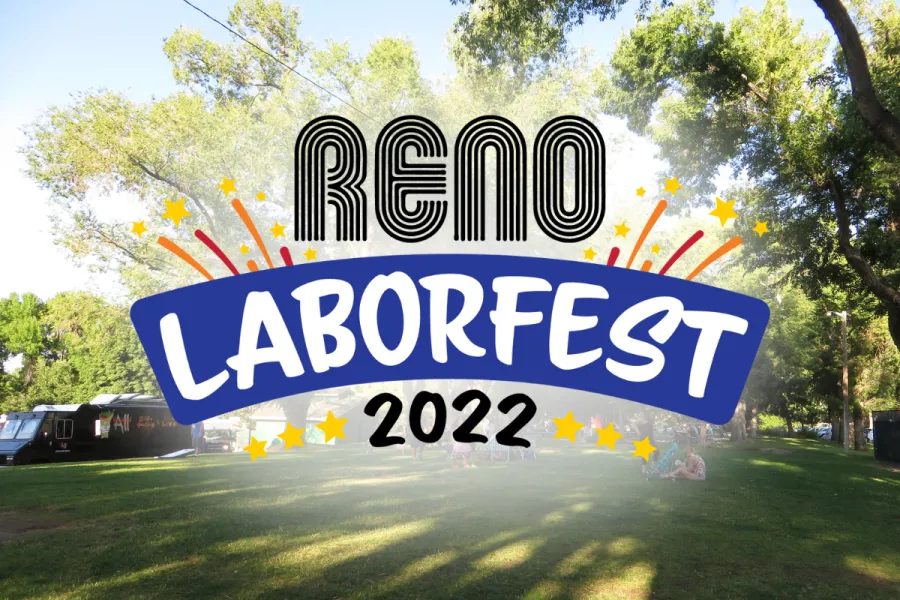 JOIN US ON SEPTEMBER 5, 2022 FOR A CELEBRATION OF NEVADA'S WORKING FAMILIES!
Join the Northern Nevada Central Labor Council and our affiliates for a celebration of the middle class and Nevada's working families in Idlewild Park on September 5, 2022 from 11:00 AM- 4:00 PM! Live music, food trucks, a beer garden, kids zone, and more - fun for the whole family and open to the general public.
All funds raised will go to the NNCLC Worker Benefit Corp, a 501(c)3* nonprofit providing apprenticeship, member, and community assistance (tools and boots for apprentices, emergency support, etc.).
For more information on sponsorship opportunities or to get involved, please contact us at info@nnclc.org.
WHERE: IDLEWILD PARK, RENO, NEVADA
WHEN: SEPTEMBER 5, 2022, 11AM - 4PM
WHO: OPEN TO THE GENERAL PUBLIC!
See a complete list of our generous sponsors and more information at RenoLaborFest.com.
*Northern Nevada Central Labor Council Worker Benefit Corporation, Inc. is a non-profit corporation registered with the Nevada Secretary of State and its tax exempt application is pending with the IRS. EIN 88-2698526