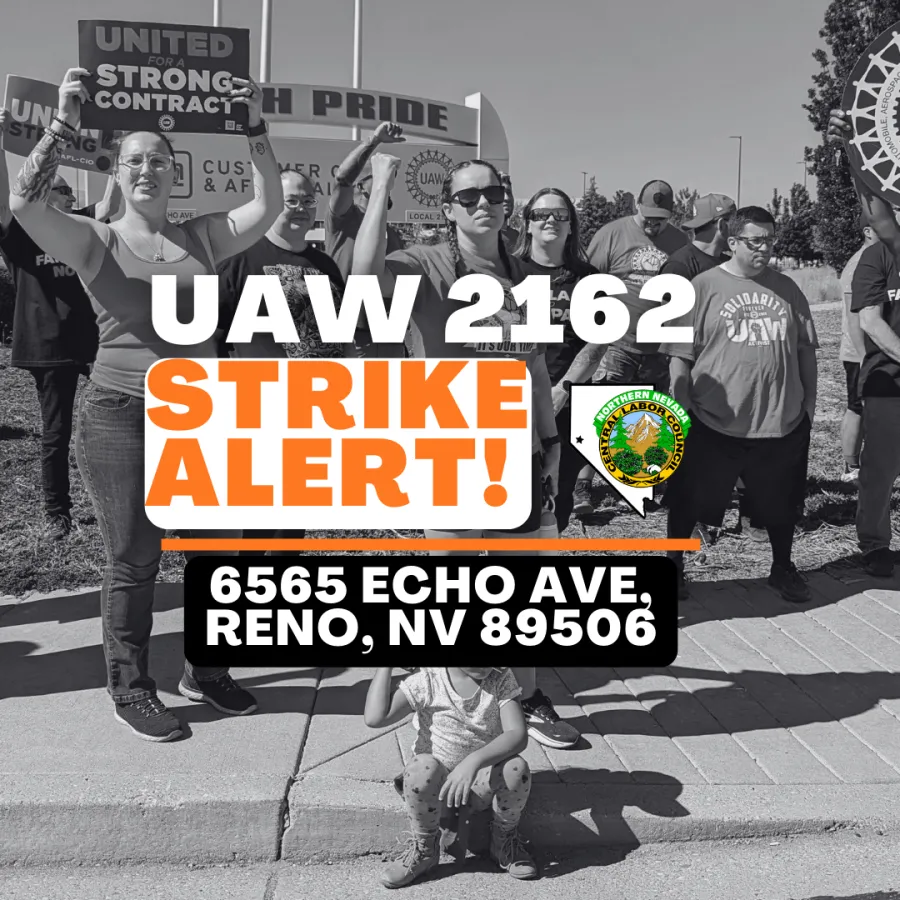 Auto Workers in Nevada Stand Up and Strike Today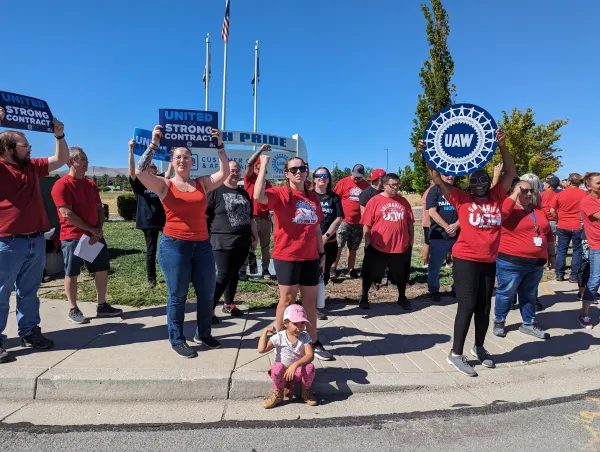 Today UAW President Shawn Fain announced the next strike wave and workers at Local 2162 General Motors are standing up and answering the call. As of 9am TODAY, those workers along with 38 other Locals across the country are on strike.
For months, UAW members at the Big Three have been standing up for their families, for our communities, and against corporate greed. They have demanded their fair share of the QUARTER-TRILLION DOLLARS in North American profits that they made for the companies over the last ten years. Record profits must be used to address economic inequality.
Autoworkers have made huge sacrifices over the last 14 years and now they are demanding: 
An end to pay tiers that divide workers and create a 2nd class system 

Restoring cost of living adjustments (COLA) that have frozen since 2009 

Job security to make sure auto workers have a role in the future of the auto industry and the electric vehicle transition
UAW members are calling on all members of the labor movement and community allies to join them on the picket line. Their fight to stand up for the middle class and fight corporate greed is everyone's fight. Here are the details:
When: Starting at 9AM today until the GM contract is resolved
Where: 6565 Echo Drive, Reno 89506
You can donate to the hardship fund fund at: https://givebutter.com/uawregion6. 
For other ways to support, contact gnano@uaw.net or dylantsmall83@gmail.com.