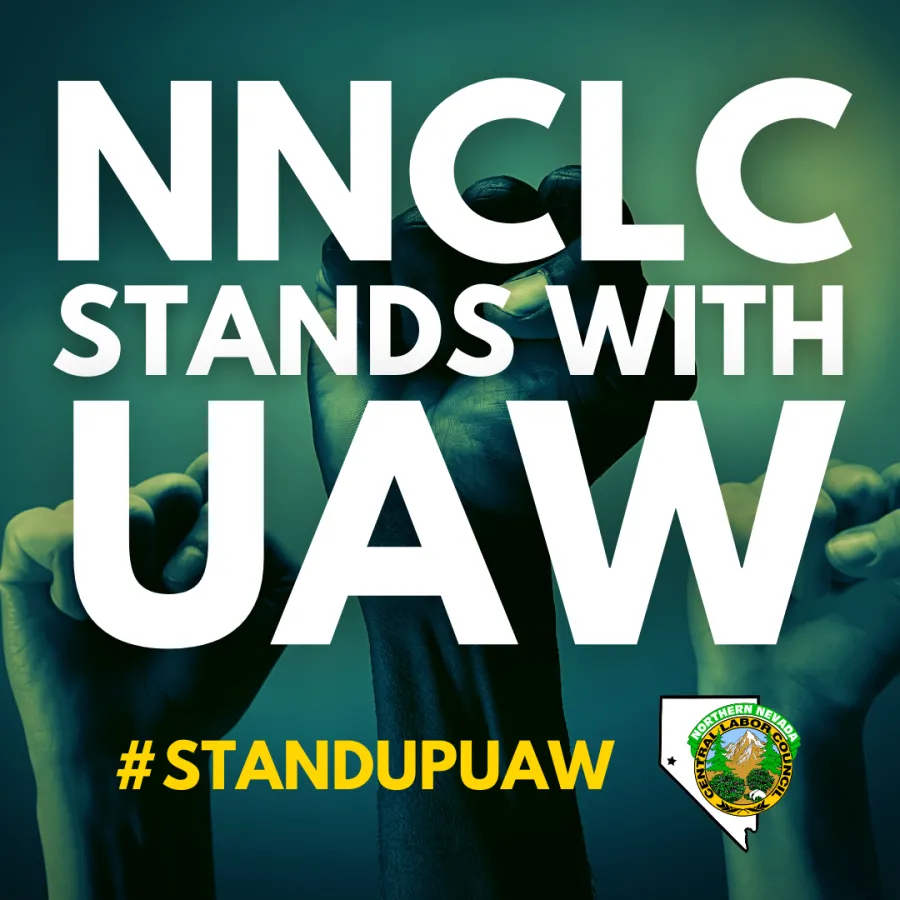 As of 11:59 p.m. ET on Sept. 14, UAW is on strike against Ford, GM, and Chrysler/Stellantis, striking for better pay and working conditions. This isn't like any other strike. This "Stand Up Strike" will increase pressure over time. The first three plants to go on strike are:
General Motors—Wentzville Assembly plant in Wentzville, Missouri, with UAW Local 2250
Stellantis—Toledo Assembly Complex in Toledo, Ohio, with UAW Local 12
Ford—Michigan Assembly Plant in Wayne, Michigan, with UAW Local 900
As the strike continues, more and more plants will be called on to go on strike to keep the companies guessing. More articles about this here, here and here.  
UAW members are fighting for ALL of us.
These workers are striking for what we all deserve: Fair pay, safety, job security and a retirement with dignity. Here is what they have gotten instead: Big Three CEOs who raised their own pay 40% in four years, while worker wages didn't keep pace with inflation. The closure of profitable plants. And a race to the bottom for workers in the transition to electric vehicles. These fights are rooted in the same struggle that workers all over this country are engaged in—and this is our chance to send a message.
The future of good jobs in America is on the line.
This fight isn't just about autoworkers and their families, this is about creating a future where we can all prosper. Not too long ago, hard work in a good union job meant you would be able to provide for your family, live a life with dignity and belong to the middle class. Companies like the Big Three took that from us—and gone are the days where we let them run roughshod over that dream. We're fed up and ready to do whatever is necessary to ensure companies give us the basic respect we deserve on the job.
The American people are ON OUR SIDE.
The American public is firmly in our corner. People have seen through the Big Three's spin and identified this fight for what it is: billionaires and wealthy corporations versus everyday workers who just want their fair share of the incredible value they create. Seventy-five percent of Americans support autoworkers in this fight. That's because working people realize the only way we can get ahead in an economy that's been rigged against us for decades is through the solidarity and unity a union provides. 
Every worker in this country is standing with the UAW in solidarity.
Workers are united like we have not been in a generation in this country. Our unions are gaining power every day. And those workers—from the more than 12.5 million in the AFL-CIO to far beyond—stand in solidarity in this fight with the striking autoworkers every single day until they get the fair contract they so justly deserve. 
The Northern Nevada Central Labor Council stands in solidarity and support of our country's autoworkers as they fight for the contract they have earned!