U.S. House OKs veteran food security measure, the 1st bill introduced by Rep. Peltola
Wendy Colborne
30 Sep, 2022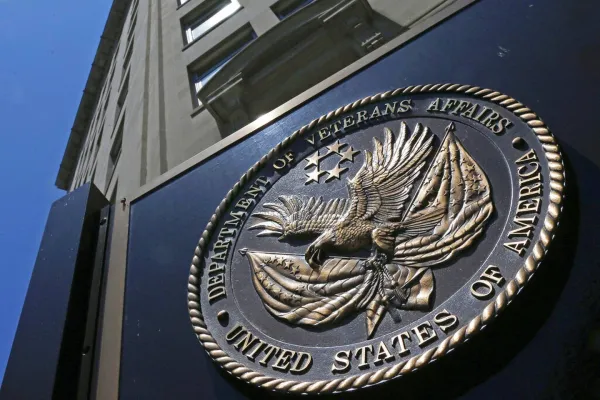 Congratulations to Mary Peltola, one of the newest members of Congress, on the passage of her first bill, the Food Security for All Veterans Act. As Congresswoman Peltola said, "There is nothing more important than ensuring that our veterans and their families can enjoy a safe and healthy life after their service to our country." 
AFGE Local 2152 Reno Executive Vice President Eric Gerken said, "It's an unfortunate truth that Veterans are among our most vulnerable populations. We support steps to increase the resources available to Veterans with food insecurity."
The bill received overwhelming bipartisan support, with 49 Republicans being the only lawmakers who voted against the introduction of an Office of Food Security at the Department of Veterans Affairs, some of whom are military veterans themselves. Read more about the Food Security for All Veterans Act here.
Full List of Congresspeople (All Republicans) Who Voted Against Office of Food Security for Veterans:

Rick Allen, Georgia
Jodey Arrington, Texas
Jim Baird, Indiana
Dan Bishop, North Carolina
Mo Brooks, Alabama
Ken Buck, Colorado
Tim Burchett, Tennessee
Michael Cloud, Texas
Andrew Clyde, Georgia
James Comer, Kentucky
Dan Crenshaw, Texas
Jeff Duncan, South Carolina
Jake Ellzey, Texas
Pat Fallon, Texas
Drew Ferguson, Georgia
Scott Franklin, Florida
Matt Gaetz, Florida
Louie Gohmert, Texas
Bob Good, Virginia
Lance Gooden, Texas
Paul Gosar, Arizona
Mark Green, Tennessee
Marjorie Taylor Greene, Georgia
Morgan Griffith, Virginia
Glen Grothman, Wisconsin
Andy Harris, Maryland
Diana Harshbarger, Tennessee
Kevin Hern, Oklahoma
Jody Hice, Georgia
Ronny Jackson, Texas
Jim Jordan, Ohio
John Joyce, Pennsylvania
Debbie Lesko, Arizona
Barry Loudermilk, Georgia
Thomas Massie, Kentucky
Mary Miller, Illinois
Barry Moore, Alabama
Ralph Norman, South Carolina
Steven Palazzo, Mississippi
Scott Perry, Pennsylvania
Bill Posey, Florida
Matt Rosendale, Montana
Chip Roy, Texas
Steve Scalise, Louisiana
Greg Steube, Florida
Van Taylor, Texas
Tom Tiffany, Wisconsin
Daniel Webster, Florida