Victory (for now) re: Washoe County Commission Resolution
Wendy Colborne
22 Feb, 2022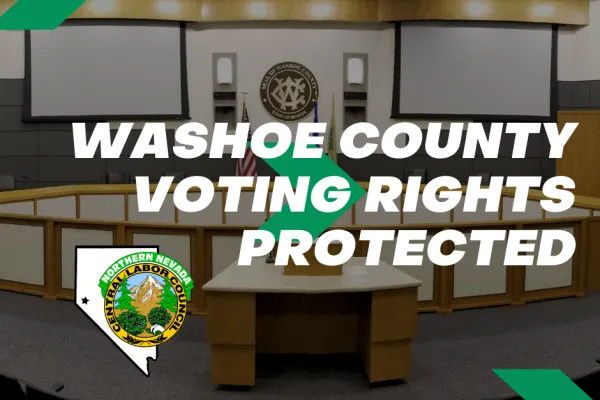 We are happy to announce that the voter suppression resolution that was going to be heard at the Washoe County Commission this morning was removed from the agenda. The resolution was removed on open meeting law grounds, so it may return. We will have to keep our eyes open.
President Pilcher suggests that, given the current situation, we can attend the next meeting to voice our opposition to voter suppression and prepare for the next time it IS on the agenda.
Until that time, please feel free to respectfully submit comments that oppose more obstacles to voting and support our commissioners who understand that the proposed election reforms are in the wrong arena.In case you missed it, do also read this 
excellent point-by-point fact check of the voter suppression resolution
 by Bob Conrad and Kristen Hackbarth at ThisIsReno. We'll keep you posted should this resolution return. Thank you for your support!